Residential Diesel Generators.
Popular Residential Diesel Generator Sizes.
6 kW Diesel Generator
8 kW Diesel Generator
15 kW Diesel Generator
20 kW Diesel Generator
Click here for larger sizes >>
Built to Last.
Aurora Generators are better built and longer lasting than any other generator on the market. Their galvanized steel construction, tough powder-coated finish, stainless steel hardware, hinged removable panel doors and key-locking leaver latches provides a robust weather resistant enclosure.
We are an authorized dealer for Aurora Generators.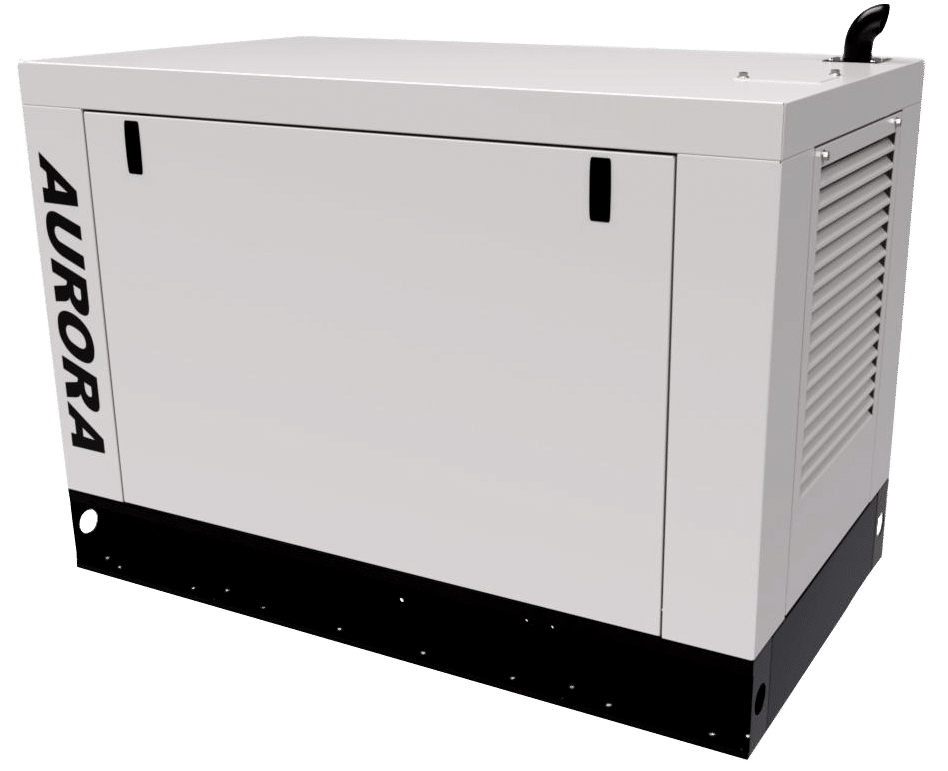 What We Do.
M7 Power provides a comprehensive diesel generator installation service. We are an authorized dealer with Aurora Generators. We work with our customers from the pre-planning stage to the installation stage. This streamlines the process and provides you with superior customer service.
Get Started Today »
100% Customer Satisfaction.
Locally Built Generators.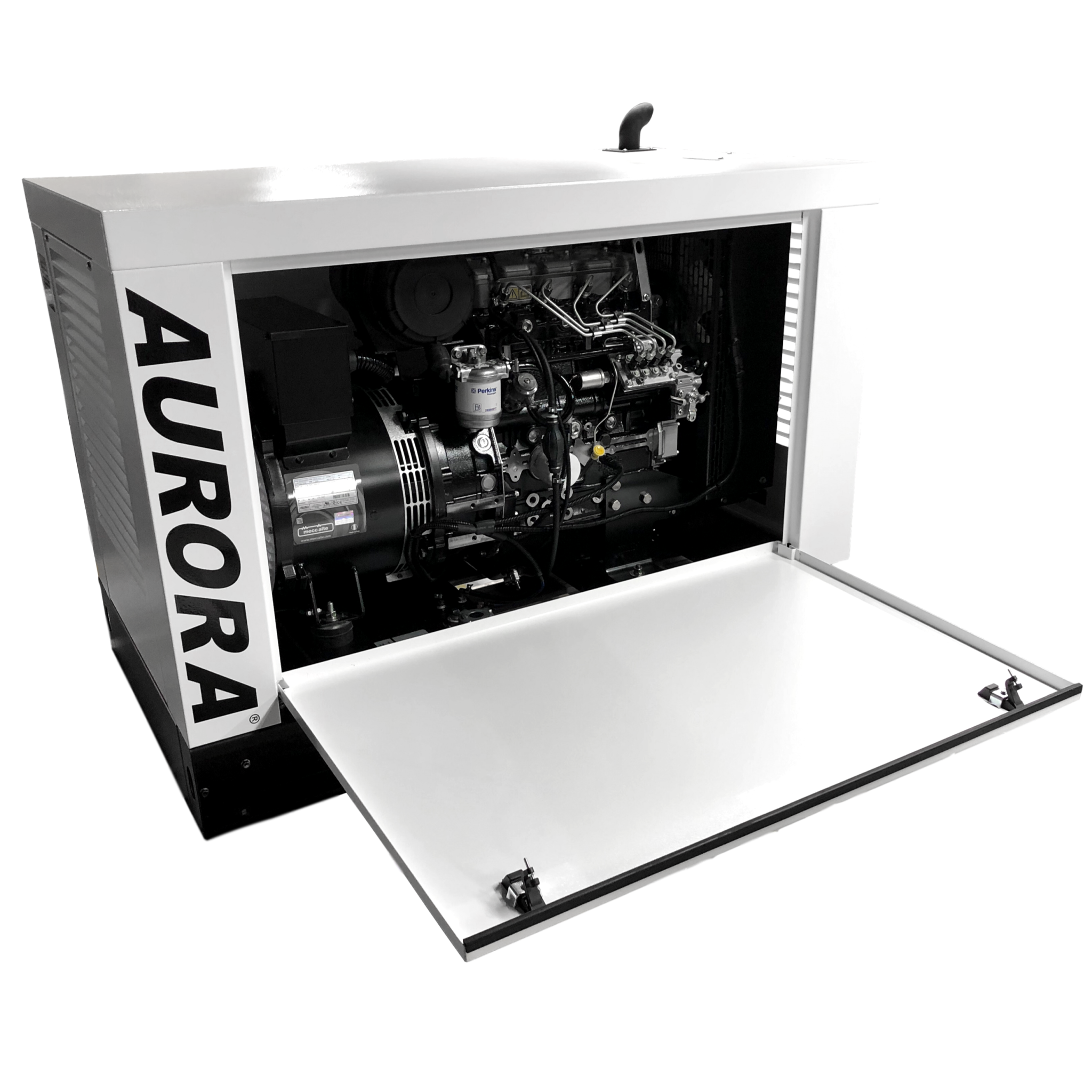 This platform has a built-in fuel tank, auto-start controller and silenced exhaust. Battery is also included.

Keep Your Family Safe.
When disaster strikes, the supply of natural gas and propane is often disrupted. Diesel fuel is easy to obtain and can be stored safely for many years. It is the most energy-dense fuel available. Generating electricity with a diesel-powered engine is the least expensive option over any other fuel source.


We are an authorized dealer for Aurora Generators.
Portable Diesel Generators.
3 Phase Diesel Generators.
Standby Diesel Generators.
Lifespan Chart.
Why Diesel?
New clean diesel technology engines produce no smoke and near-zero emissions. Diesel is the world's most fuel- efficient internal combustion engine that will outlast traditional gasoline, natural gas, and propane engines by 20:1.
Natural Gas.
Gasoline.
Propane.
Diesel.
Sizes Available.
When it comes to producing clean, dependable low-cost power, the most popular choice worldwide is
diesel. Discover our residential diesel generators below:
Schedule a Free Quote Now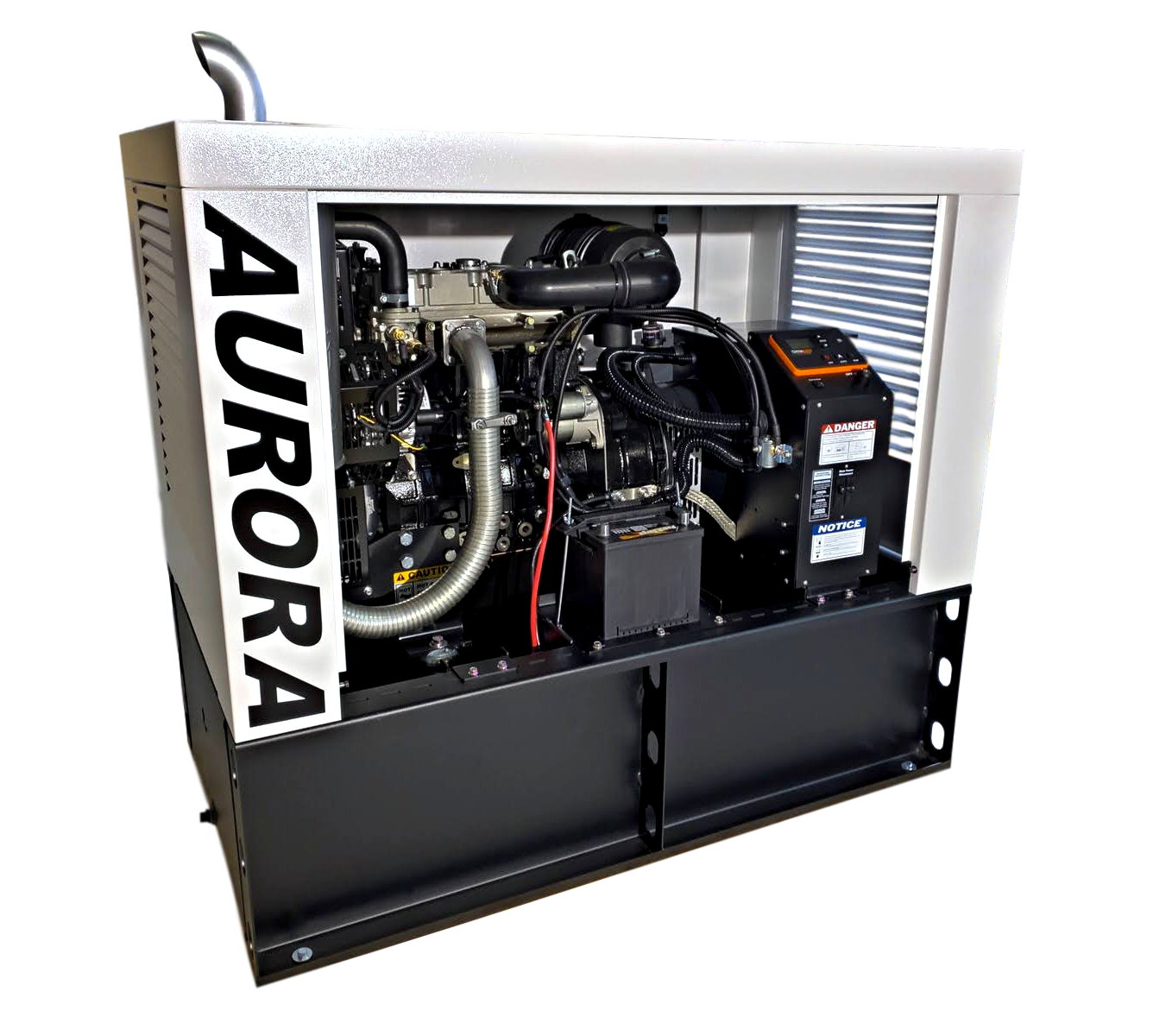 Get Started Today!
Produces less noise than gas engines.
New Clean Diesel Technology Engine.
World's most efficient internal combustion
engine.
Available in Residential 120 / 240-volt power.
GET STARTED TODAY!