Industrial Electricians.
We are the industrial electricians in Mississauga. We service warehouses, manufacturing plants, and distribution plants trust. M7 Power provides best-in-class industrial electrician services in Mississauga, Ontario, Canada.
Market Sectors.
We provide industrial electricians to a multitude of sectors. If you are looking for industrial electrical contractors in Mississauga, contact us today!
Trusted by
Commercial
and
Industrial
Businesses.
"...When we moved into our storefront, the electrical was a mess. Rob helped us sort everything out so that it was up to code, and in the long run, installed fixtures & lights that would save us money. He answered all our questions, was efficient, and made sure everything ran properly so no overloading occurred. I highly recommend Rob and his company to anyone looking for a great electrician in the Mississauga area"
Michelle.
Commercial - Bakery.
Mississauga, Ontario, Canada.
"...was a pleasure to work with. He arrived on time, diagnosed the problem and made the repairs sooner than expected.
We are very satisfied with the work."
Paul.
Industrial - Steel Manufacturing Plant.
Mississauga, Ontario, Canada.
"...Called M7 Power on a recommendation from a customer. Sent an email for a quote and Brandon responded within hours. An on-site inspection with Rob (owner) was done the following day. Rob was very professional & knowledgeable on what needed to be done. Rob & Brandon came and did an outstanding job. Cleaned up any mess and was very pleased with the work done. It's nice to see a company that appreciates your business. I would highly recommend Rob & Brandon from M7 Power for any of your electrical needs. Also Rob has over 30 years experience in the field, someone you can trust to get your work done right the first time."
Darcy.
Commercial - Pharmacy.
Mississauga, Ontario, Canada.
Our
Industrial
Electrical Services.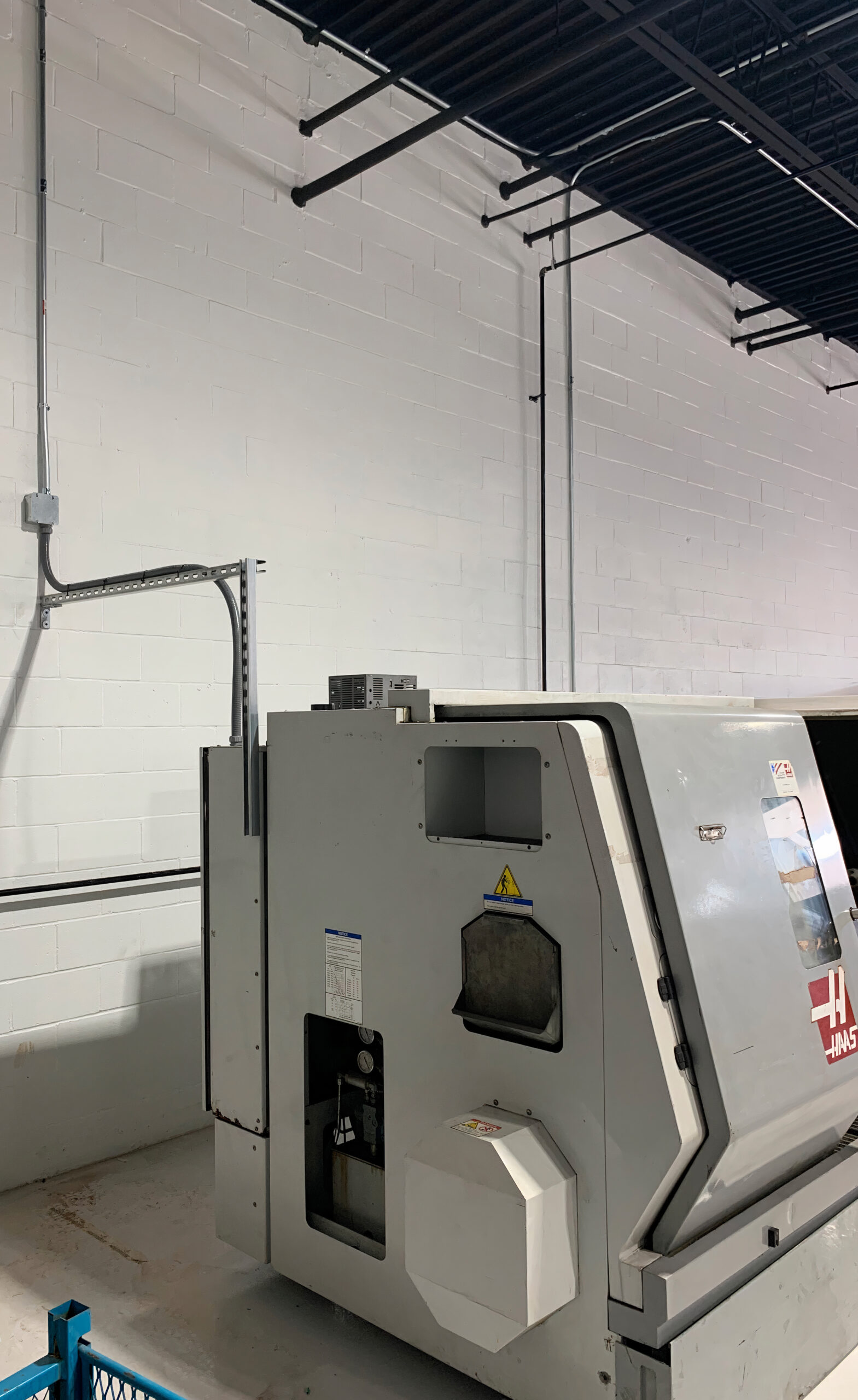 Machinery Installations.
At M7 Power, we have decades of experience helping manufacturers layout, assemble and install machinery in their facilities.

Our background is diverse. Our industrial electricians have worked with many clients specializing in unique fields such as food processing, electrostatic paint finishing, compression, hydraulic manufacturing, automotive and many more.

Our industrial electricians provide value because we know the installation process and have been around thousands of small-scale to large-scale machinery installations.
Web-fed Printing Presses.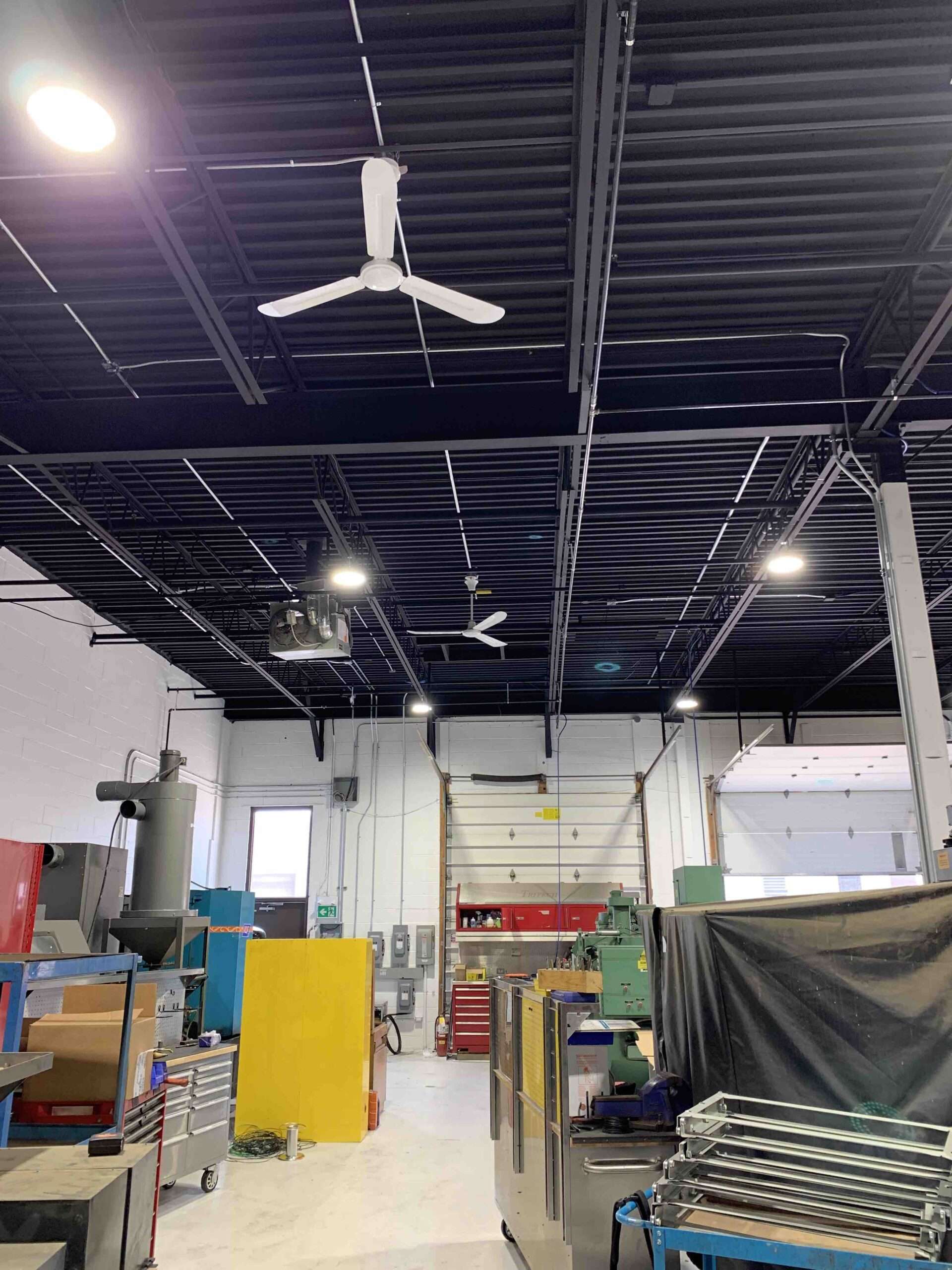 Industrial Lighting.
At M7 Power, we have changed hundreds of thousands of bulbs over three decades. Our industrial electricians understand the importance of lighting.

A well-designed lighting plan can completely change the atmosphere inside and outside a building. We offer several lighting solutions aimed at enhancing your facility. Inside, we provide lighting maintenance services, including repairing, converting, and replacing ballasts and/or bulbs.

We also offer complete lighting packages that include removing outdated halogen, incandescent, or fluorescent lights with state-of-the-art LED fixtures. Our industrial electricians also have experience installing explosion-proof lighting and other hard-to-access lighting fixtures. Our lighting specialists and industrial electricians will walk you through the entire process ensuring that your facilities have the correct lighting for the space.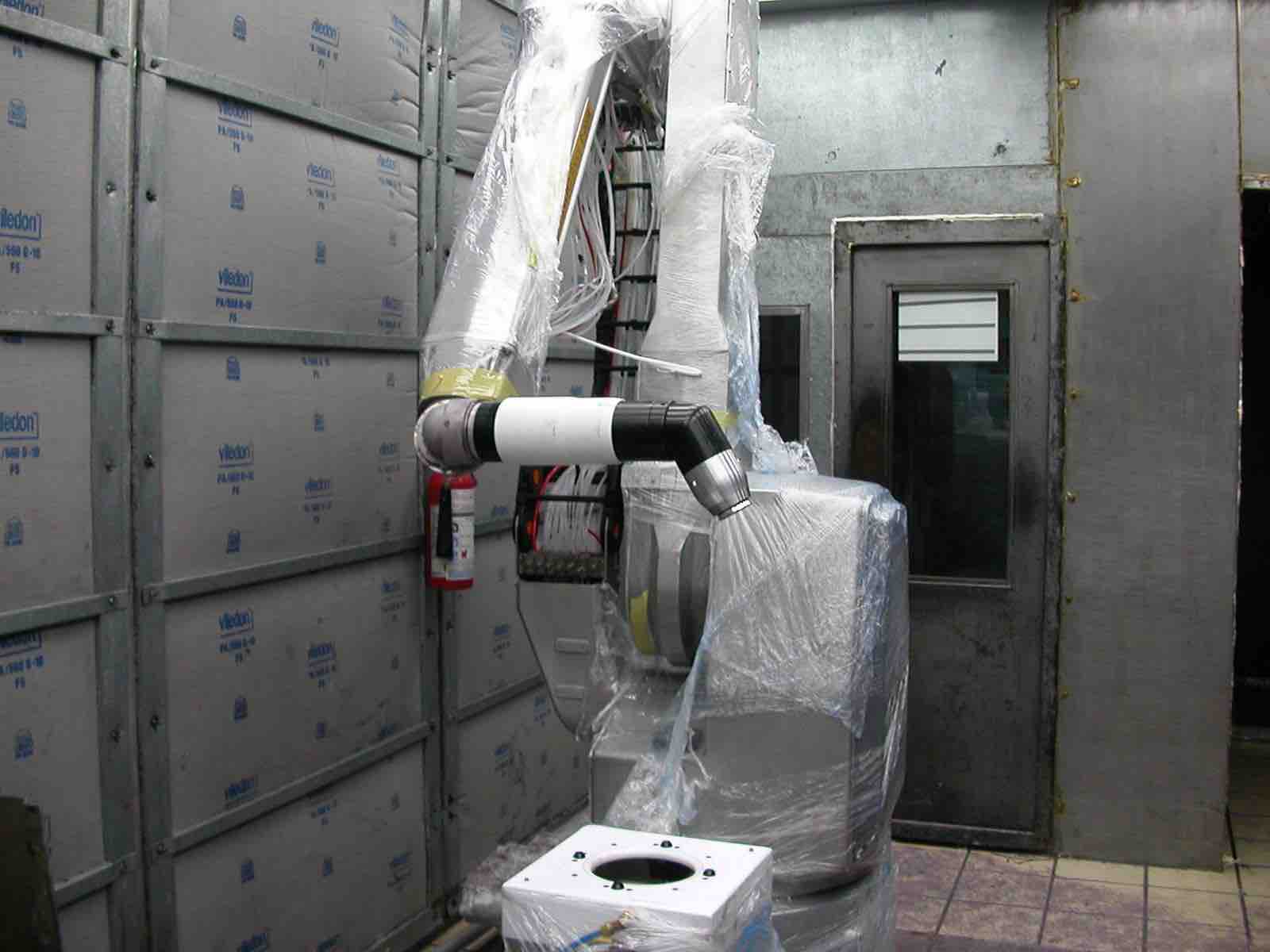 Industrial Automation & Control Systems.
We love helping businesses enhance their production capabilities. Industrial automation helps our clients save on labour costs, increase safety and throughput as well as improve productivity. Our industrial electricians make the entire process simple and walk through the development step by step. Industrial automation does not always have to be advanced robotics. It can involve automating routine manufacturing tasks such as controlling conveyor systems. Our industrial automation electricians have experience in installing sensors, control panels and systems, motor controls, and PLCs.
EV Charging Station Installations.
We provide comprehensive EV charging solutions for condos, manufacturing plants, warehouses, distribution centers, and flex spaces. As the workplace shifts toward green energy, we are here to provide your commercial and industrial buildings with high-quality EV charging station installations. If you are looking for electric charging stations in Mississauga our EV electricians install level 2 electric vehicle chargers, level 3 public use charging stations, EV charging station pedestal system, safety disconnect switches, and surge protective panels. As licensed electricians, we can install and verify that your EV charger has been safely connected.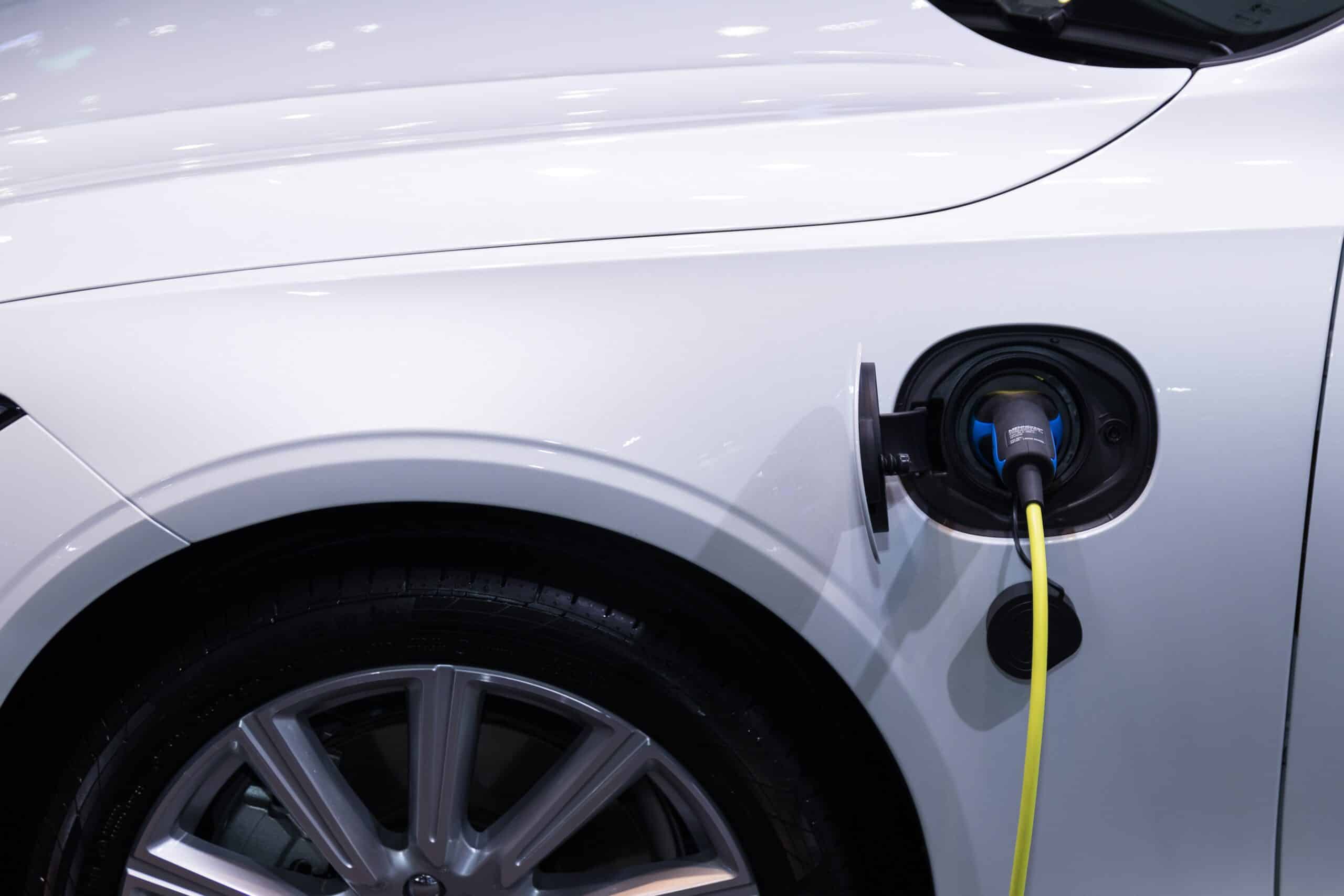 Industrial Electricians in Mississauga, are ready to help you!
We offer free estimates and onsite visits within the Greater Toronto Area. If you are looking for industrial electrical contractors in Mississauga, contact us today!
2233 Argentia Road Suites 302 & 302A, Mississauga, ON L5N 2X7